Are you curious as to whether you are making optimal use of your strengths? Both in your job as in the choices you make in life?
The strengthsanalysis® will provide you with the answers you need.
What is it?
The strengthsanalysis is a unique online questionnaire for you and five people close to you. It will provide you with an immediate insight into your:
Talents – what you are naturally good at
Values – who you really are and what you represent
Passions – what energizes you
Goal  – what you strive for in life
And it will show you at a single glance to what extent you are already using these strengths.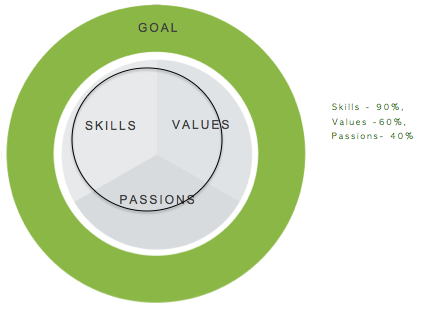 The strengthsanalysis is made up of open, appreciative questions, based on the method of Appreciative Inquiry. Because the questionnaire focuses on what does work (instead of what doesn't work) and consists of open questions, answering the questions immediately generates energy and self-insight.
What will it bring you?
Insight – into what your strengths are and how you are currently using them
Energy – to take (further) steps
Vision – of how to make (even) better use of your strengths
How does is work?
Step 1: Contact Szegedi coaching & training. We will zoom in on your particular question.
Step 2: You will receive a login code which you and 5 people close to you can use to answer online questions that will reveal your talents, values, passions and goal.
Step 3: Your collective answers will be incorporated into a personal strengths report which you will receive within a few weeks after completing the questionnaire.
Step 4: In a session with a personal coach we will take the time to study your report and link our conclusions to your specific question.
Are you interested in doing the strengthsanalysis? Call or e-mail me to get to work immediately.